SMC Products
Flame and Gas Detection
Early and reliable warnings against potential gas and flame hazards, safeguarding your personnel and assets.
Download SMC Product Catalog
Sierra Monitor is now SMC
MSA's SMC detection solutions address the facilities safety segment. Our SMC branded controllers, sensor modules, and software are used by safety managers to protect facility personnel and assets across thousands of facilities such as natural gas vehicle fueling and maintenance stations, wastewater treatment plants, parking garages, and underground telephone vaults.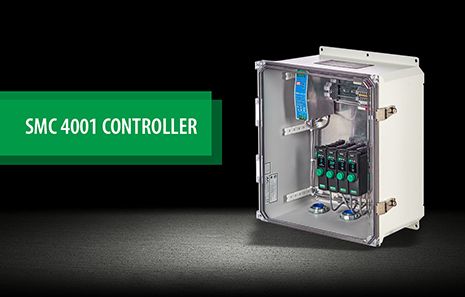 Simplicity Redefined
The new SMC Model 4001 Controller is a modular hazardous gas detection monitoring system designed with flexibility and features to meet light industrial applications, such as wastewater.
Learn More
Contact Us
Your satisfaction is our highest priority. If you need our assistance to install, use, or troubleshoot our products, please contact through any of the following channels. Our technical experts and support staff will do their best to get back to you within one business day.
NORTH AMERICA
Phone
+1 408 262-6611
For Product Support
Sales
Orders
Hours
7:00 AM to 5:00 PM (Pacific / UCT-8:00)
Monday to Friday
EMEA and APAC
Phone
+31 33 808 0590 (FST), +971-50-550-3933 (Gas)
For Product Support
smc-support.emea@msasafety.com
Sales
Orders
Hours
8:00 AM to 5:00 PM (UTC+2:00)
Monday to Friday