Ultima® X Series Gas Monitors
Designed to provide thorough, continuous monitoring of many hazardous gases, the indoor/outdoor Ultima X Series Gas Monitors offer excellent performance and MSA quality craftsmanship. DuraSource™ Technology offers extended sensor life, while HART provides convenient setup, calibration and diagnostics. HART also allows for existing component install and wiring to be used. A single circuit board increases reliability, while our patented sensor disconnect-underpower feature allows all sensors to be replaced in hazardous areas without area declassification. The units are crafted from either stainless steel or polycarbonate, and the interchangeable smart sensors eliminate the need for reconfiguration. Our scrolling LCD screen display sensor reading and gas type, while the calibration process includes date stamping and the ability to calibrate locally or remotely.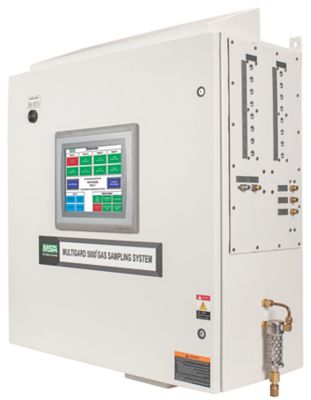 MultiGard™ 5000 Multipoint Gas Sampling System
The economical, efficient MultiGard 5000 Gas Sampling System uses auto-standardization and flexible sample point order to analyze gas from up to 32 locations. Maintenance and calibration are made easy because all the work is performed at a single location, while also ensuring personnel don't have to enter the monitored area. The unit directly connects to Modbus TCP/BACnet IP networks, which allows communication to other equipment or controllers. The system allows secure viewing at one's personal computer. The screen provides easy access to scroll-down menus and visual indicators of sensor condition.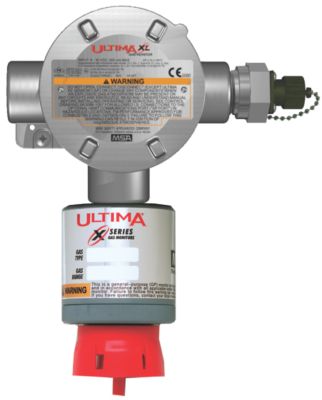 Ultima® XL/XT Series Gas Monitors
Engineered to provide cost-efficient gas detection, the Ultima XL/XT Series Gas Monitors are simply an outstanding choice. The units boast a hand-held HART port running over 4-20mA output provides convenient setup, calibration and diagnostics. The interchangeable smart sensors eliminate the need for reconfiguration, while local calibration employs LEDS and push-buttons. Indoors or outdoors, some of these explosion-proof models feature infrared technology that eliminates the need for frequent calibrations. Some units operations are based on dual-wavelength, heated-optics technology, which compensates for temperature, humidity and aging effects. The monitors use only one circuit board for increased reliability, and they're easy to install with two-piece field-wiring connectors.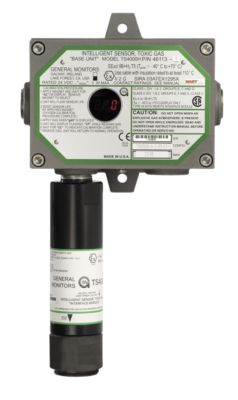 TS4000H Toxic Gas Detector
The TS4000H Intelligent Toxic Gas Detector continuously monitors a variety of toxic gases in the ppm range or oxygen deficiency, delivering highly accurate detection and protection. The unit features one person calibration and virtually self-calibrates by simply activating a magnetic switch and applying gas. It provides status indication and alarm outputs. Configurations with relays, Modbus, and HART are available to meet many needs.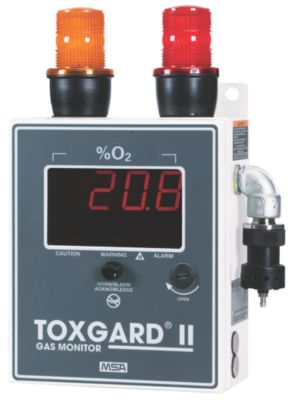 Toxgard® II Gas Monitor
Simply connect the convenient ToxGard II Gas Monitor to a power source and a remote sensor, and it's ready to detect toxic gases, combustible gases and oxygen deficiency. The indoor/outdoor unit is housed in a rugged NEMA 4X enclosure and features a large LED screen, three levels of alarm and a failsafe fault relay output.