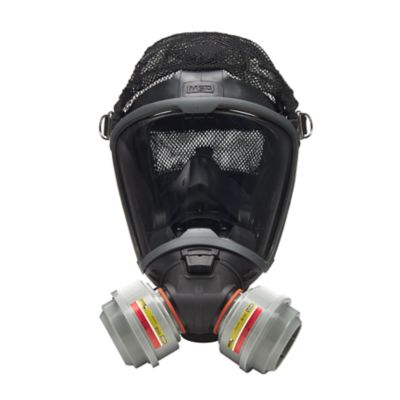 G1 Facepiece with Twin Cartridge APR Adapter
Single or Twin port adapter snaps into place to cover a wide variety of respiratory applications, our APR adapter works with both NFPA and Industrial G1 facepieces, making the G1 facepiece platform ideal for industrial respiratory needs. The twin cartridge adapter can be used with the full line of both Advantage® and Comfo style respirator cartridges. The single port adapter can be used for industrial gas mask canisters and NFPA version facepieces can be adapted for CBRN APR protection. G1 NFPA Facepieces are available with Rubber or Kevlar harnesses and Industrial facepieces come with a polyester mesh harness for increased comfort. 
Featured
Featured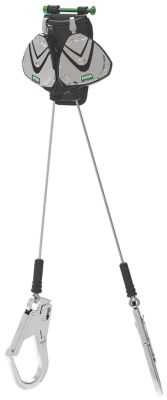 V-EDGE™ Leading Edge Personal Fall Limiter - Cable
Simplify product selection with The V-EDGE Personal Fall Limiter.  The V-EDGE is engineered for use in overhead and foot-level tie off points, and where leading edge hazards are a concern.  With a stainless steel housing built to last in the toughest environments, this PFL can help save time and money on costly replacements.
Featured

Vertical Beam Clamp
Designed for use on both vertical and horizontal i-beams to create a fixed anchor point. Unlike traditional vertical rail sliders that will rest at the lowest position, the Vertical Beam Anchor can be fixed at any height to support reduced free fall and lower fall clearance requirements.
Featured

V-EDGE™ Leading Edge Self - Retracting Lifeline
Specifically engineered and tested for foot-level tie off, the V-EDGE™ Self Retracting Lifeline offers a dependable means for leading edge fall protection. The V-EDGE SRL can be used in a variety of applications, from over head to horizontal tie off points, and where sharp edges are a concern.