RescueAire Portable Air-Supply System
The RescueAire II Portable Air-Supply System is designed to meet the needs of Rapid Intervention Teams (RITs). The system consists of a lightweight Carbon-Wrapped cylinder, Quick-Fill emergency breathing system, ExtendAire emergency breathing system, and an MMR regulator, supported by a flame and heat-resistant harness. The RescueAire II is a complete system that can provide emergency breathing air for most any victim and is available in both low-pressure (2216 psig) and high-pressure (4500 psig) versions.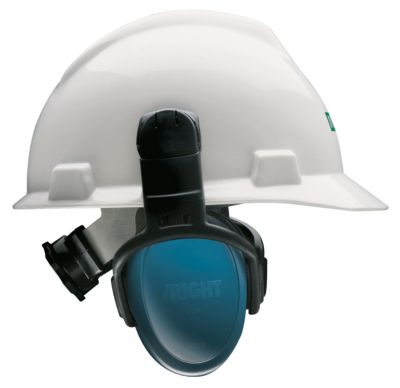 left/RIGHT™ Cap-Mounted, Passive
The MSA left/RIGHT™ Ear Muffs have dedicated right and left ear cups that are designed to fit ears of all shapes and sizes which offers increased comfort and protection.