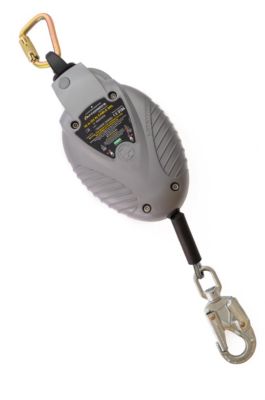 Latchways Standard Self-Retracting Lanyards
The Latchways Standard Self-Retracting Lanyard range offers a dependable means of fall protection and has been specifically designed for use in a number of different environments enabling an unhindered hands-free fall protection solution. Utilizing modern engineering and innovative design, they are the most advanced self-retracting lanyards on the market.
V-TEC™ Personal Fall Limiter
The V-TEC PFL Retractable Lanyard is the most compact & lightweight self-retracting lanyard ever developed in its class using multiple spring radial energy-absorbing technology. This new design eliminates the need for an external energy-absorber outside of the housing making it the smallest retractable lanyard in its class on the market.