Comfo Classic® Half-Mask Respirator
The SoftFeel® facepiece of the Comfo Classic Half-Mask Respirator makes this unit dramatically more comfortable. The material increases the softness of both Hycar rubber and silicone, which are the two facepiece materials available with Comfo Classic respirators. The unit's unique face seal design also provides an exceptional fit.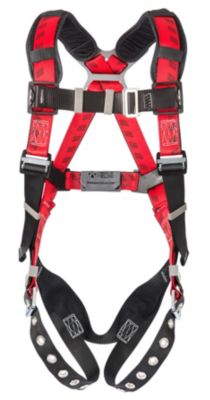 TechnaCurv® Harnesses
The TechnaCurv® Full Body Harnesses offer features never seen before in full-body harnesses: Curvilinear comfort system, Visco-Elastic shoulder padding, and Sorbtek fabric on the shoulder and sub-pelvic pads. The harness is designed with downward adjusting torso straps on most models to ease fitting.