Featured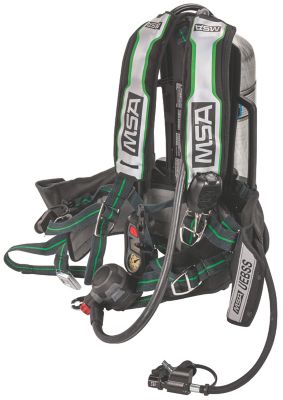 G1 ExtendAire II System
The all new MSA G1 ExtendAire II System is an Emergency Breathing Supply System (EBSS) accessory that uses intermediate pressure air to provide firefighters with emergency breathing air.
Comfo Classic® Half-Mask Respirator
The SoftFeel® facepiece of the Comfo Classic Half-Mask Respirator makes this unit dramatically more comfortable. The material increases the softness of both Hycar rubber and silicone, which are the two facepiece materials available with Comfo Classic respirators. The unit's unique face seal design also provides an exceptional fit.