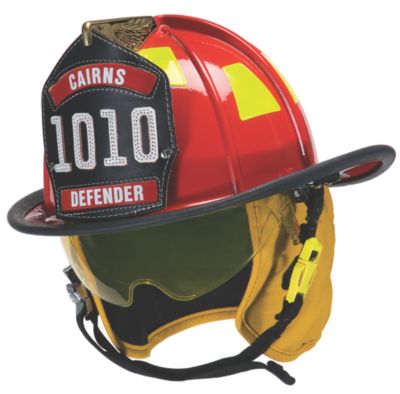 Defender® Visor for Cairns® 1010 and 1044 Helmets
The Defender Visor stays clean inside your fire helmet until needed for overhaul and non-IDLH search-and-recovery. Sleek and attractive design allows for fast, easy raising and lowering of the fire helmet visor even with gloved hands.
RescueAire Portable Air-Supply System
The RescueAire II Portable Air-Supply System is designed to meet the needs of Rapid Intervention Teams (RITs). The system consists of a lightweight Carbon-Wrapped cylinder, Quick-Fill emergency breathing system, ExtendAire emergency breathing system, and an MMR regulator, supported by a flame and heat-resistant harness. The RescueAire II is a complete system that can provide emergency breathing air for most any victim and is available in both low-pressure (2216 psig) and high-pressure (4500 psig) versions.
Comfo Classic® Half-Mask Respirator
The SoftFeel® facepiece of the Comfo Classic Half-Mask Respirator makes this unit dramatically more comfortable. The material increases the softness of both Hycar rubber and silicone, which are the two facepiece materials available with Comfo Classic respirators. The unit's unique face seal design also provides an exceptional fit.