Elastomeric half-mask respirators are tight-fitting respirators made of synthetic or rubber material and are designed to be repeatedly disinfected, cleaned, and reused.
Learn more about how Allegheny Health Network implemented MSA elastomeric half-mask respirators into their program for clinical use.
Cleaning of Reusable Masks: Simple to Incorporate in a Healthcare Setting
Reusable Masks: A Cost-Effective Solution in Healthcare Settings
Exhalation Valves in Healthcare Settings
Easy Fit Testing for Healthcare
Embracing Reusable PPE on the Frontline
Providing the Right PPE to Help Keep Healthcare Workers Safe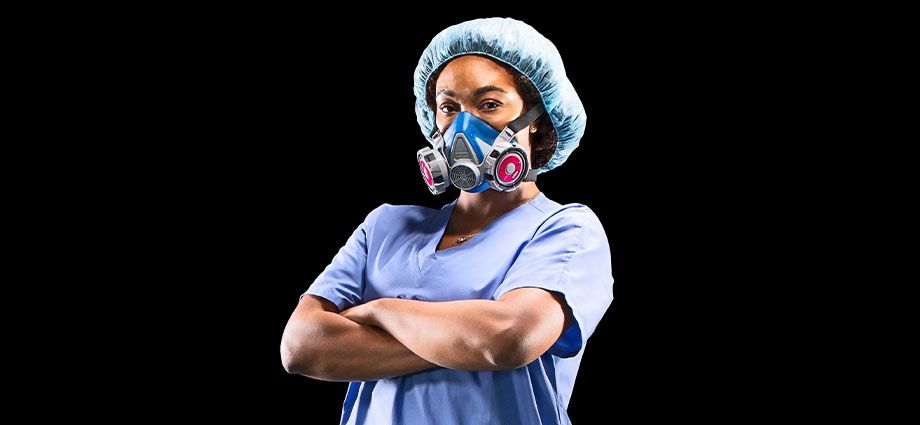 Executive Order Provides State and Local Governments with 100% Reimbursement for COVID-19 Related Costs, Including PPE
Read the blog
COVID-19 Supplemental Product and Cleaning Guidance
Respiratory Protection in the News
One elastomeric could do the work of hundreds of N95s, maybe thousands, and would occupy a fraction of the storage space.
Implementation of an Elastomeric Mask Program as a Strategy to Eliminate Disposable N95 Mask Use and Resterilization: Results from a Large Academic Medical Center
AHN has partnered with Cranberry-based MSA Safety to give reusable elastomeric respirator masks to staff who are working on the frontlines of the COVID-19 pandemic.
...studies began showing elastomeric masks to be more cost-effective and protective during a pandemic situation...Over time, the elastomeric masks cost 10 times less.
AHN, MSA Safety finding new ways to keep people safe
How 2 big Pittsburgh companies' relationship led to game-changing PPEs
Request More Information About Respiratory Products
Fill out the form, and an MSA safety expert will contact you to discuss the respiratory products your program needs.
Thank you for contacting us! MSA will be in touch shortly.