The world's first hard hat made from renewable resources!
Quick Links
MSA has always been a pioneer in safety, starting more than 100 years ago with Personal Protective Equipment (PPE) designed to better protect underground miners. That tradition continues into the next century with the V-Gard GREEN — the world's first sustainable protective helmet.
V-Gard GREEN helmets offer the same quality you expect from classic MSA V-Gard helmets. These helmets are third-party SEI certified as Type I, Class E under ANSI/ISEA Z89.1-2014 and CSA Z94.1-2005, and the shell is USDA Certified Biobased.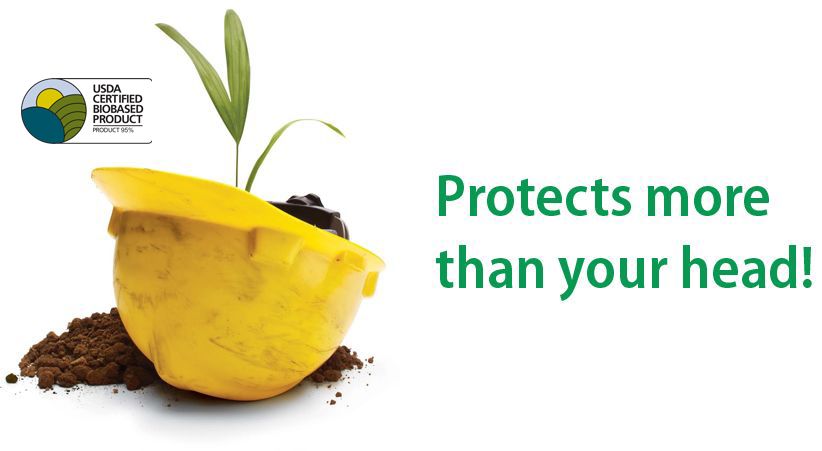 GREEN Facts
Green High-Density Polyethylene (GHDPE) is a renewable resource because sugarcane growth exceeds the rate of harvest. By contrast, fossil fuels (i.e., petrochemicals), and the polymers derived from them, will eventually deplete.
GHDPE can be produced from several types of plants, including corn, sugar beets or sugarcane. The GHDPE used to make the V-Gard GREEN is produced from sugarcane. Sugarcane is a fast-growing plant cultivated in tropical climates.

Sugarcane captures CO

2

 from the atmosphere during photosynthesis (process by which light energy is converted to chemical energy), helping reduce the level of greenhouse gases.

V-Gard GREEN helmets are produced from green high-density polyethylene (GHDPE), a biopolymer made from sugarcane-based ethanol.
For every ton of GHDPE produced, 2.5 tons of carbon dioxide are captured from the environment. Conversely, one ton of polyethylene sourced from petrochemicals actually emits more than two pounds of carbon dioxide into the atmosphere1.
1 Ecoefficiency Study, Fundação Espaço Eco, 2007).
Award-Winning Innovation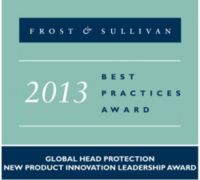 Frost & Sullivan (F&S), a 50-year old global research organization presented MSA with the "2013 Global New Product Innovation Leadership Award in Head Protection." F&S indicated that with this highly commendable product innovation, MSA pioneered the concept of sustainable nature-inspired product development into the Personal Protective Equipment (PPE) industry.
V-Gard GREEN was named "2013 Environmental Protection New Product of the Year" in the New Technology - Industry category awarded by Environmental Protection On-Line (EPOL). EPOL is the comprehensive, online information resource for environmental professionals. The award honors the outstanding achievements of manufacturers whose products are considered particularly noteworthy for making environmental professional's jobs a little easier.
MSA Supports these GREEN organizations