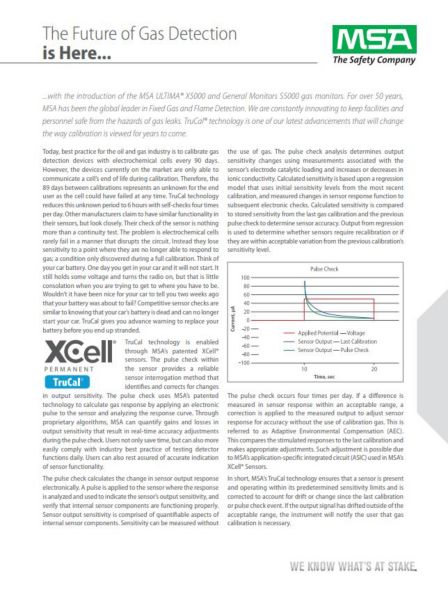 Gas Detection That's Simply More Advanced.
Gas detection is always a major concern. But for too long, the performance of detection devices has been its own concern. MSA's ULTIMA® X5000 and General Monitors' S5000 gas monitors are changing that.
Both deliver simplicity — the industry's first touch interface, extreme visibility, Bluetooth® communication and dual sensors that double sensing power with half of the wiring or conduit.
And both deliver the confidence of MSA's revolutionary TruCal technology:
Operates up to 1.5 years between calibrations
Eliminates guesswork with four self-checks/day to validate sensor operation
Compensates for sensitivity drift
Recommends when full calibration should be performed
Alerts the end user when the device is no longer able to monitor the area
Discover reliable, easy-to-use gas detection that is simply more advanced.