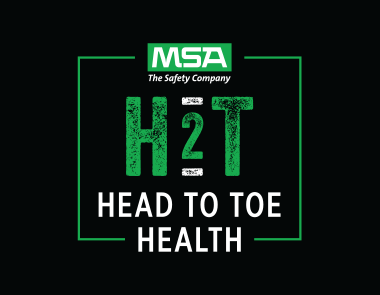 A Changing World
Firefighting is invaluable to our communities, but it isn't easy. It's hot, hazardous, and let's face it, grueling. With the fireground dynamic changing from increased heat loads and toxic substances, the job today is more dangerous than ever.
When you're battling a fire and it's burning hotter and faster, being well-trained, physically fit, and safely equipped can make all the difference.
Why We Do What We Do
At MSA, your health, safety and well-being are what drive us to not only develop technologically-advanced safety equipment to help protect you on the job, but to advocate for your well-being. In fact, after more than 100 years in business, our mission remains unchanged: that men and women may work in safety and live in health.
The MSA Mission Since 1914:
That men and women may work in safety and that they, their families, and their communities may live in health throughout the world.
Committed to Firefighter Health & Safety
At MSA, we engineer products designed to help meet today's changing fireground dynamics. From advanced ergonomics built into every G1 SCBA, to removable soft goods on Cairns® helmets, to an improved range of motion with Globe athletic gear, MSA stays true to our mission.
As health and safety advocates, we support a variety of both community and national level organizations and initiatives. We focus on education, training, and cancer awareness through our participation as a sustaining partner with the non-profit Firefighter Cancer Support Network (FCSN).
MSA also shows its dedication to firefighter health and safety through partnerships with O2X Human Performance and 555 Fitness.


Products Developed For Firefighter Health and Safety
Firefighting Resources
Globe-sponsored online course at PPE101.com: Firefighter Cancer: Prevention and Health - Learn more about the common cancer-causing agents firefighters may face on the job as well as the importance of wearing proper PPE and using decontamination techniques to help reduce exposure to toxic substances and increase firefighter health and quality of life in this free online course.