Safety in Any Confined Space
Safety in Any Confined Space
Confined space work can be challenging, and often, dangerous. Be prepared with MSA safety solutions.
Request More Info
Confined spaces exist in many shapes and sizes and are found in heavy industry, food and beverage manufacturing, chemical manufacturing, oil and gas, utility and communications installations, public works and wastewater treatment, and construction sites.
OSHA defines a "permit-required confined space" as any area that:*
Contains or has the potential to contain a hazardous atmosphere
Includes material that has the potential to engulf anyone who enters
Features walls that converge inward or floors that slope downward, tapering to a smaller space that can trap or asphyxiate an entrant
Comprises any other recognized safety or health hazard, such as unguarded machinery, exposed live wires, or heat stress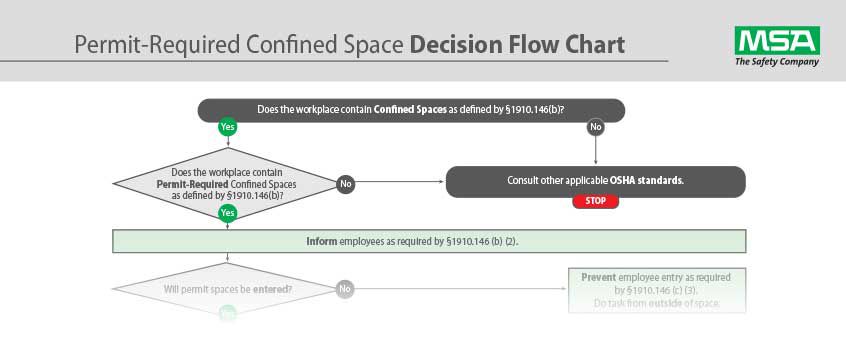 Not sure if your confined space qualifies as a "permit-required confined space?" Download this flowchart to help you decide.