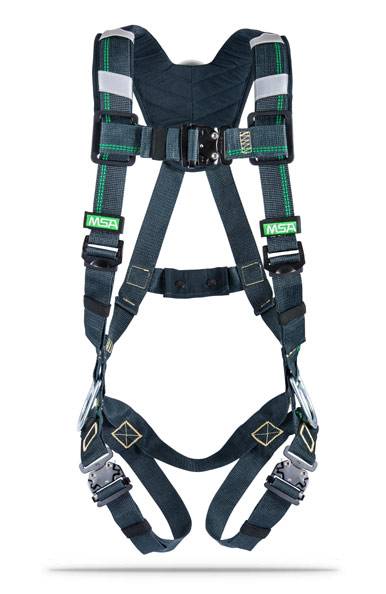 Introducing MSA's EVOTECH® and Workman® Arc Flash Harnesses
Keep workers safe around electrical hazards at heights—such as on bucket trucks, scissor lifts or other elevated areas—with MSA's EVOTECH and Workman Arc Flash Harnesses. They're lightweight, comfortable and designed to self-extinguish quickly to prevent melting or dripping in the event of an arc flash.
Two price points to let you choose the harness best suited to your needs
ASTM F887 third-party tested to protect from falls after an arc flash of 40 cal/cm2
OSHA 1910.269 & 1926 Subpart V compliant
Harness the power of MSA arc flash fall protection.
Order Information
Order your EVOTECH and Workman Arc Flash Harnesses
Arc Flash Test Video
Learn about arc flash test criteria for the ASTM F887 standard
EVOTECH Video
Watch the EVOTECH Arc Flash Harness in action
OSHA 1910.269
Read about the new standards for Electrical Power Generation, Transmission & Distribution
EVOTECH: Premium harness provides outstanding arc flash protection for utility company employees and contractors who work at heights.
Workman: Economical harness provides excellent arc flash protection in a sleek, black design that's lightweight and comfortable.