Featured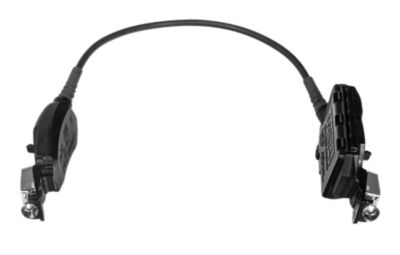 MSA Cairns® XF1 Fire Helmet Accessories
All are integrated seamlessly into the design, retaining the sleek profile of the jetstyle helmet. Adding geniuine Cairns XF1 accessories not only provides added functionality, but also does not affect NFPA compliance. Installation and replacement requires no tools! NEW: L1XF Integrated Lighting Module - The next generation of XF1 lighting, upgraded with increased lighting output, new boost mode, and improved shape of the ON/OFF button.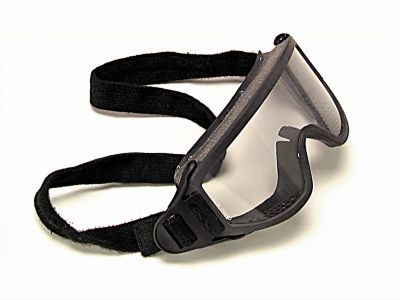 Cairns Firefighter Goggles
Constructed of flame-retardant material and certified to withstand temperatures up to 500°F for up to five minutes. Features easy lens replacement, anti-fog, anti-scratch coatings, and ballistic-grade, optically correct lenses. These Firefighter Goggles are easy to don and doff, even with gloved hands. Choose from InnerZone One, InnerZone Two, InnerZone Three and ESS Fire Goggle models.
Cairns® Fire Helmet Fronts
Customized Leather Fronts, Shields and accountability patches available in both Standard and Passport configurations. Standard fronts (D-FRT) and Passport fronts (B-PST) available in multiple colors, sizes and configurations to fully customize your Cairns Fire Helmet. Three layers of Chrome-tanned leather: (1) 3 oz. center layer between (2) 4.5 oz. layers. Panel text is printed directly on the 3 oz. center layer of leather instead of Vinyl.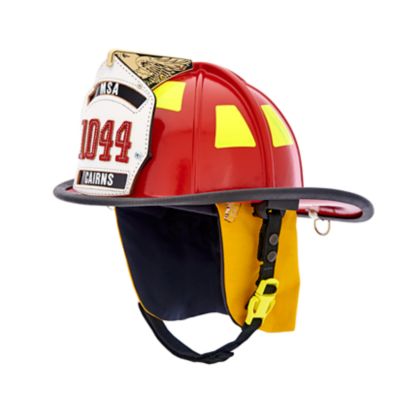 Cairns® Fire Helmet Replacement Chin Straps
MSA now offers removable, replaceable, and washable chinstraps for all MSA Cairns fire helmets. The new chin straps are certified to NFPA 1971, 2018 Edition and NFPA 1951, 2020 Edition. Shell Release System (SRS) is maintained on helmets equipped with the system. Use only genuine MSA Cairns replacement parts to ensure proper functioning and compliance of your MSA Cairns Fire and Rescue Helmet.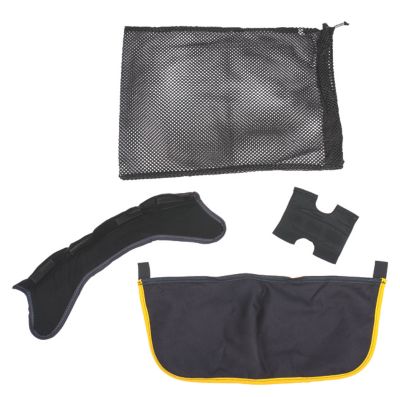 Cairns® Fire Helmet Replacement Soft Goods
In alignment with cancer prevention directives recommended by the Firefighter Cancer Support Network (FCSN), MSA adds replaceable soft goods to better maintain the character of your fire helmets while helping to improve safety. Ensure proper functioning and compliance of your fire helmet by using only genuine MSA Cairns Fire Helmet Accessories and Replacement Parts such as Cairns Helmet Soft Goods Kits and Replacement Earlaps. For your convenience, a full soft goods kit consists of everything needed to replace your liner and earlaps including a handy laundering bag.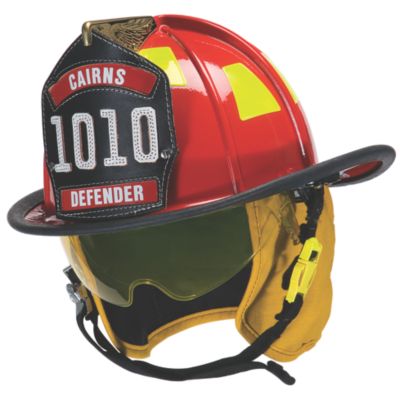 Defender® Visor for Cairns® 1010 and 1044 Helmets
The Defender Visor stays clean inside your fire helmet until needed for overhaul and non-IDLH search-and-recovery. Sleek and attractive design allows for fast, easy raising and lowering of the fire helmet visor even with gloved hands.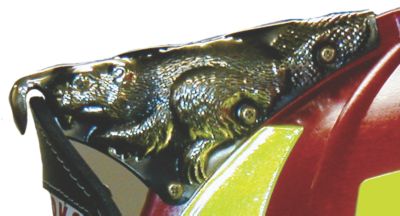 MSA Cairns® Front Holders
Used exclusively with Cairns Traditional and Leather Fire Helmets (N5A New Yorker, N6A Sam Houston, Cairns 1010, 1044 and 880 Traditional). MSA Fire Helmet Front and Shield Holders divert energy from your head, neck and spine during an impact or acceleration hazard.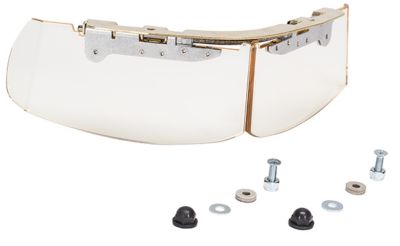 NFPA Compliant Bourkes for MSA Cairns Fire Helmets
Introducing NFPA compliant Bourkes for MSA Cairns® 1010, 1044, and 880 Tradition fire helmets. Combining the traditional look of Bourkes Eyeshields that were invented in the 1960s with modern materials, the NFPA compliant Bourkes satisfy the eye/face protection requirements as prescribed by NFPA-1971:2018, Standard on Protective Ensembles for Structural Fire Fighting and Proximity Fire Fighting. In addition to being compliant to NFPA-1971:2018, the NFPA compliant fire helmet Bourkes are also compliant to ANSI/ISEA Z87.1:2015 as an impact protector (Z87+).