Featured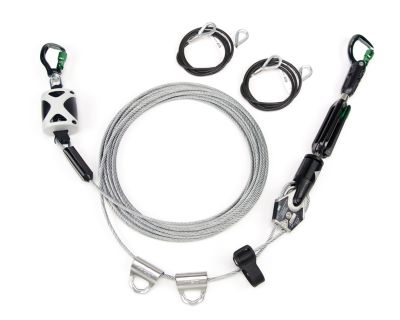 Featured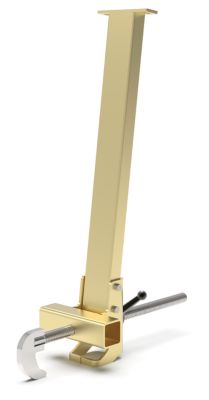 MSA Bridge Stanchion
With MSA's line of stanchions, installation is made easier with the unique clamp design. When installing on a beam, only one location is needed for tightening and this can be done by hand - no need for additional wrenches. The system is also portable and lightweight.
Featured
Gravity® Temporary Horizontal Lifelines
MSA's newly enhanced Gravity Temporary Horizontal Lifelines offer unique, exclusive bypass shuttles enabling two workers to share a line and pass each other while maintaining 100% tie-off. The Gravity Temporary Synthetic Horizontal Lifeline, designed for easy installation and removal, suits many applications. System mounts to any suitable 5,000-lb-rated anchorage point and uses many standard components. Integral line tensioner helps to ensure proper lifeline tensioning.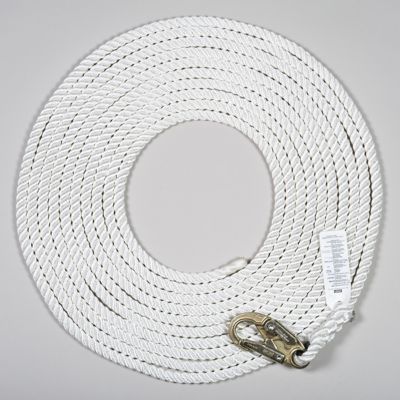 MSA Synthetic Rope Lifelines
MSA blended rope lifeline assemblies feature additional abrasion and UV resistance, for added durability, longevity and safety. Various styles and lengths are available to suit any need.​

SureClimb® Vertical Lifeline Cable Systems
SureClimb® Vertical Lifeline Cable Systems and cable grabs are designed to provide ladder fall protection when climbing or descending ladders or vertical structures up to 300 feet in height. MSA SureClimb Fall Protection Systems are designed for temporary ladder climbing applications.

MSA Rope Grabs
Rope vertical lifelines and rope grabs are used together as a system. Rope Grabs are designed as a means of fall arrest between a worker wearing a compatible full-body harness and a suitable fall arrest anchorage. Applications include roofing, ladder climbing, general construction and tower climbing.