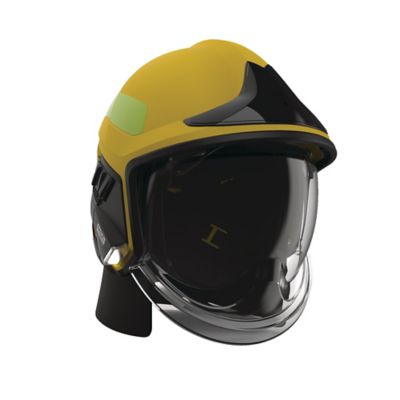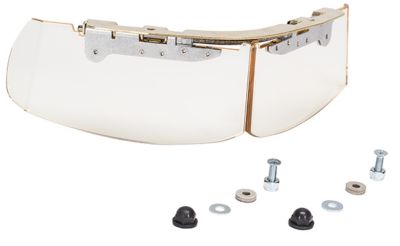 NFPA Compliant Bourkes for MSA Cairns Fire Helmets
Introducing NFPA compliant Bourkes for MSA Cairns® 1010, 1044, and 880 Tradition fire helmets. Combining the traditional look of Bourkes Eyeshields that were invented in the 1960s with modern materials, the NFPA compliant Bourkes satisfy the eye/face protection requirements as prescribed by NFPA-1971:2018, Standard on Protective Ensembles for Structural Fire Fighting and Proximity Fire Fighting. In addition to being compliant to NFPA-1971:2018, the NFPA compliant fire helmet Bourkes are also compliant to ANSI/ISEA Z87.1:2015 as an impact protector (Z87+).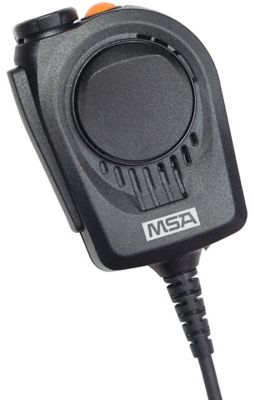 Push to Talk and Remote Speaker Microphones
MSA Push to Talk (PTT) and Remote Speaker Microphones (RSM) modules enable connection between MSA headsets and Portable Radios used by Emergency teams. With a robust and ergonomic design, they are perfectly suited for various types of firefighting and rescue missions. Interfaces are available for a large variety of radios.
Discontinued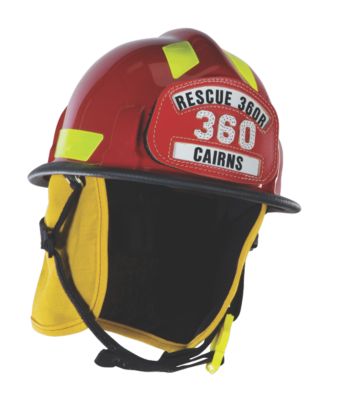 Cairns® Rescue 360R Fire Helmet
Meets NFPA 1951-2013 requirements (USAR), as well as NFPA 1971-2018. The lack of brim on the back of the helmet affords use in confined space and other emergency situations where there is little room to move.
Discontinued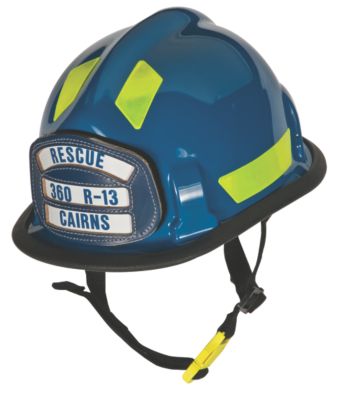 Cairns® Rescue 360R-13 Helmet
This low-profile thermoplastic helmet is specifically designed for rescue usage. Complies with Standard on Protective Ensembles for Technical Rescue Incidents (NFPA 1951-2013).