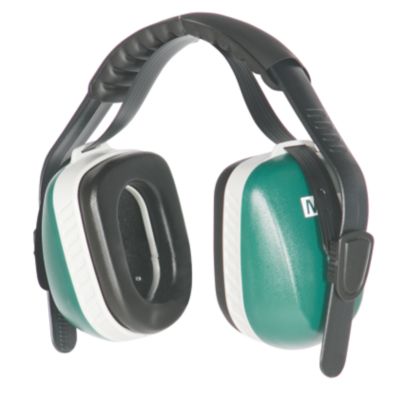 Economuffs
MSA Economuffs offer two headband options. Economuff hearing protectors offer cost-effective options that don't sacrifice comfort or protection.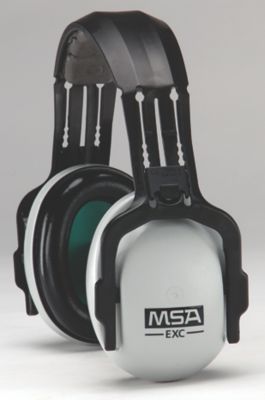 EXC Headband Earmuff
Comfortable for all-day wear with unique injection molded inserts providing excellent attenuation and maximum space for the ears inside the cup. Offers force adjustment for individual fit.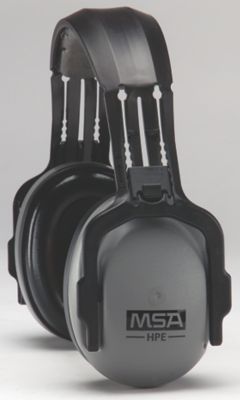 HPE Headband Earmuff
Providing the highest-rated protection available for low-frequency environments, the MSA HPE Headband Muffs are designed specifically for very high noise levels and is ideal for airfields, power plants and other areas with intense noise. A padded headband and super-soft ear cushions guarantee all-day comfort while ensuring full-time protection.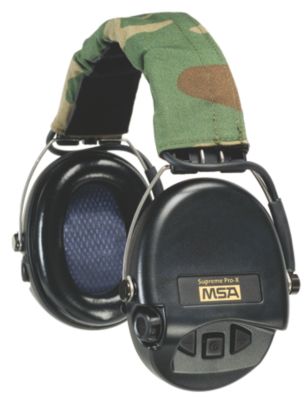 Supreme® Pro-X Earmuff
The Supreme Pro-X features high amplification with natural, realistic sound to provide excellent protection in noisy environments. Two separate waterproof microphones provide optimum stereo effect and location of sound direction. By wearing Supreme ear muffs you can communicate face-to-face as well as hearing commands and instructions without removing the hearing protector, even when others are shooting. The removable headband is washable, while the slim cups offer a lightweight, attractive design.