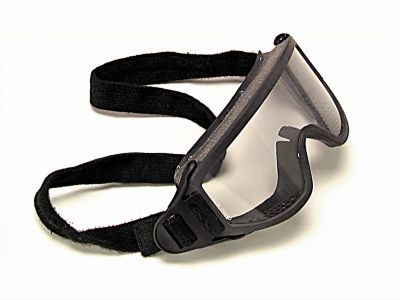 Cairns Firefighter Goggles
Constructed of flame-retardant material and certified to withstand temperatures up to 500°F for up to five minutes, these goggles are made to withstand high-heat environments. Features easy lens replacement, anti-fog and anti-scratch coatings, and ballistic-grade, optically correct lenses. Easy to don and doff, even with gloved hands. Choose from InnerZone One, InnerZone Two, InnerZone Three and ESS Goggle System models.
Cairns® Fire Helmet Fronts
Add some striking looks to your durable Cairns helmet with the Cairns Fire Helmet Fronts. Leather and gold leaf fronts add a touch of personalization to the company's fire helmets. The lettering and panels are available in Scotchlite™, and literally millions of possible configurations are available. Options include standard fronts, printed gold leaf fronts and hand painted gold leaf fronts for the 4", 6", and 8" sizes.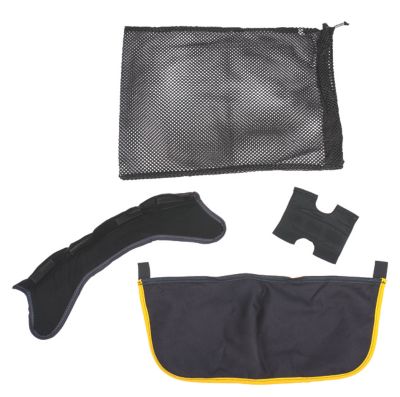 Cairns® Fire Helmet Soft Goods Kits & Replacement Earlaps
As of September of 2018, all MSA Fire Helmets used for structural firefighting will feature replaceable soft goods, which are easy to remove and clean. In alignment with cancer prevention directives recommended by the Firefighter Cancer Support Network (FCSN), MSA once again leads by example with this important initiative. By adding replaceable soft goods to our fire helmets, you can now better maintain the character of your fire helmet while helping to improve safety. For your convenience, a full soft goods kit, consisting of everything you need to replace your liner and earlaps, plus a handy laundering bag, is available. Use only genuine MSA Cairns Replacement Parts to help ensure proper functioning and compliance of your helmet.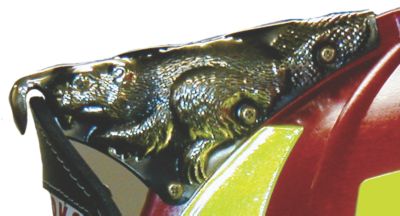 MSA Cairns® Front Holders
MSA Cairns Front Holders are used exclusively on MSA Cairns traditional style fire helmets (N5A New Yorker, N6A Sam Houston, 1010, 1044 and 880 Tradition). They are designed to help divert energy from the head, neck and spine if the helmet encounters an impact or acceleration hazard.