Featured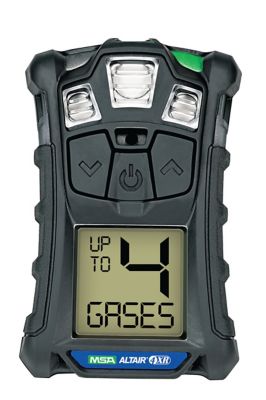 ALTAIR® 4XR Multigas Detector
Outfitted with rapid-response MSA XCell® sensors, the ALTAIR 4XR Gas Detector is the toughest 4-gas monitor on the market and is backed by a 4-year warranty. The ALTAIR 4XR can also provide real-time incident awareness to team members, supervisors, safety managers and others when paired with the MSA ALTAIR Connect app via a Bluetooth® wireless connection.
Featured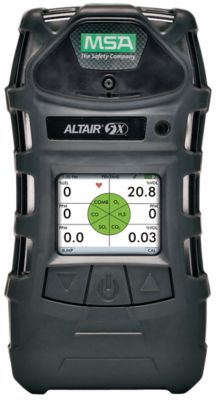 ALTAIR® 5X Multigas Detector
The ALTAIR 5X Gas Detector is capable of measuring up to 6 gases simultaneously and is now available with integrated PID sensor for VOC detection. Driven by advanced MSA XCell® Sensor Technology,  the ALTAIR 5X Gas Detector delivers  faster response time, better stability, accuracy, longer service life, and cost savings over the life of the instrument.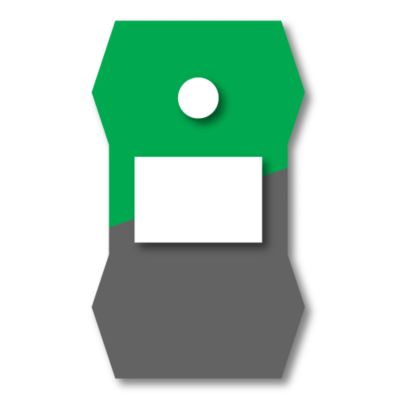 ALTAIR® Connect
Pair up to six (6) ALTAIR 4XR and 5X detectors at a time with your Android device via ALTAIR Connect to... * Set up text message alert groups * Push evacuation alerts to connected detectors * Receive detector compliance reminders * E-mail calibration, sampling & event reports * Update detector settings * Share status details with Safety io Grid Live Monitor service
ALTAIR® Grid is now Safety io Grid Live Monitor
Know what's going on – and take action – when seconds count. * Secure web-based setup & access * IT-free maintenance * Real-time worker health & safety notifications * Incident & compliance awareness, management & reports * Exclusively for your ALTAIR 4XR & 5X detectors
Featured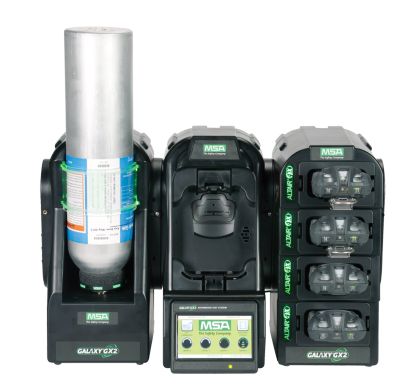 GALAXY® GX2 Automated Test System
Simplicity counts with the MSA GALAXY® GX2 Automated Test System for advanced safety management and effortless operation. The GALAXY GX2 Automated Test System provides simple, intelligent testing and calibration of MSA ALTAIR® and ALTAIR PRO Single-Gas Detectors and ALTAIR 4X and ALTAIR 5X Multigas Detectors. Easy-to-use automated test stand offers high performance as either stand-alone unit or integrated portable detector management system, enabling total data access and control of the MSA ALTAIR family Gas Detector fleet. New MSA Link™ Pro Software for proactive safety management; gas exposure email alerts, direct data input, live filtering, test and exposure queries, collecting and printing reports.

Calibration Testing Gas
MSA offers a complete line of calibration gas cylinders to calibrate all instruments. The gas mixture in calibration gas cylinders is certified to be prepared gravimetrically, using NIST traceable weights. The lot number and nominal value of the gas constituents in volume, percent by mass, PPM, or volume is specified on the cylinder.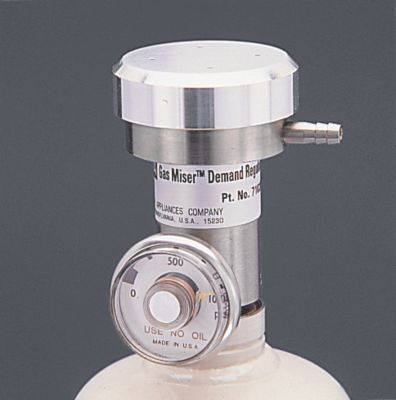 Regulators
Regulators are used to ensure you receive the required flow of calibration gas for your application. Based on the cost-efficient design of its diffusion based gas detectors, MSA is able to use 0,25 lpm regulators. This save users' money by delivering calibration test gas at a low rate of 0,25 lpm versus 0,50 lpm which is the market standard. For pumped instruments, the easy to use Gas Miser Demand Regulator is recommended which delivers the required gas flow rate automatically