ClearCommand® Helmet Communication System
The ClearCommand Helmet Communication radio interface system improves the sending and receiving of messages—even in high-noise environments. No pressure points means the system is comfortable to wear, and the reversible boom speaker assembly lets wearers position it over either ear. The system simply snaps onto fire or industrial helmet suspension.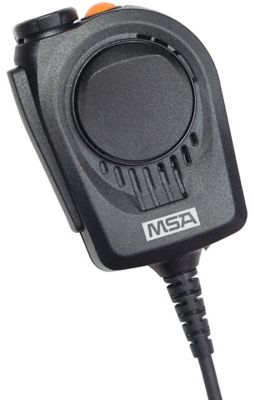 Push to Talk and Remote Speaker Microphones
MSA Push to Talk (PTT) and Remote Speaker Microphones (RSM) modules enable connection between MSA headsets and Portable Radios used by Emergency teams. With a robust and ergonomic design, they are perfectly suited for various types of firefighting and rescue missions. Interfaces are available for a large variety of radios.