Featured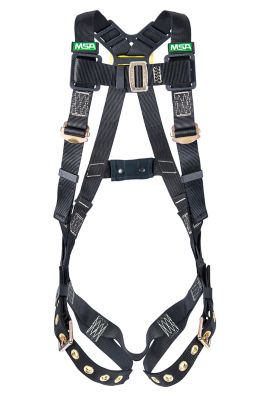 Workman® Harnesses
Quality, comfort, and value come together in the Workman line of products. Workman Full Body Harnesses feature lightweight components and durable webbing. For corrosive environments, the Workman® Stainless Steel Full Body Harness comes equipped with stainless steel hardware.  Stainless steel components are resistant to harsh environments so they maintain durability when used in corrosive environments.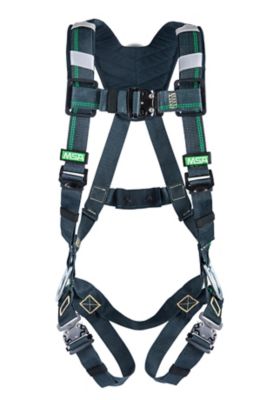 EVOTECH® Harnesses
For the latest design features that improve user comfort, ease of use, durability, and user safety, choose the  EVOTECH ® Harness. The EVOTECH harness has Nanosphere® coating on the webbing that repels grease, dirt & moisture.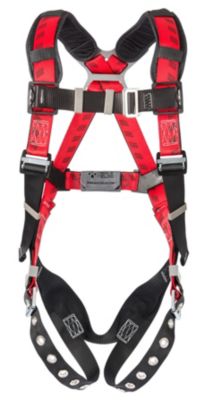 TechnaCurv® Harnesses
The TechnaCurv® Full Body Harnesses offer features never seen before in full-body harnesses: Curvilinear comfort system, Visco-Elastic shoulder padding, and Sorbtek fabric on the shoulder and sub-pelvic pads. The harness is designed with downward adjusting torso straps on most models to ease fitting.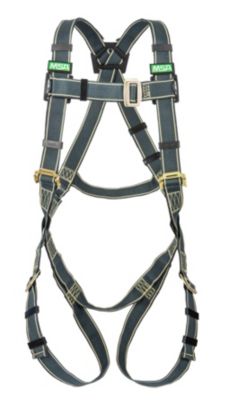 Gravity® Harnesses
Gravity series harnesses meet the needs of workers in specialty environments of specific work applications such as high heat, welding, corrosion, rescue, rigging and suspension. The  Gravity® Coated Harness uses a special urethane web coating to resist stains and wear and tear that are common when working in dirty environments.